The 2023 Subaru Love Promise Customer and Community Commitment Award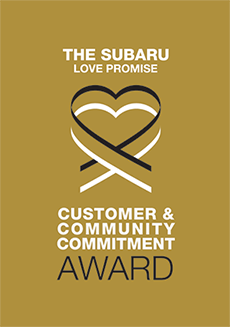 We've been nationally recognized for our dedication to our customers, our community, and the Subaru Love Promise.
We're honored to receive the 2023 Subaru Love Promise Customer and Community Commitment Award. This award nationally recognizes elite Subaru retailers who provide an exceptional customer experience at every interaction with Subaru. These retailers have also demonstrated an outstanding commitment to supporting passions and causes in their local communities in important areas such as the environment, community, health, education, and pets.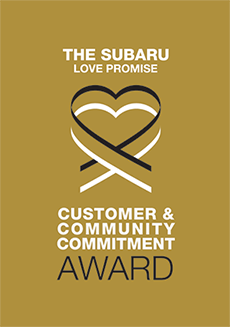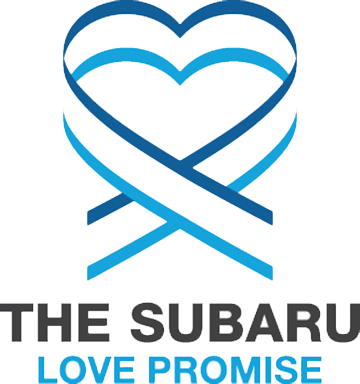 What is the Subaru Love Promise?
Subaru and our retailers believe in making the world a better place and the Subaru Love Promise is our vision of respecting all people. This is our commitment to show love and respect to our customers and to work to make a positive impact in the world.
How is Van Bortel Subaru of Victor dedicated locally to the Love Promise?
At Van Bortel Subaru, our Love Promise to the Rochester and Finger Lakes region can be seen in our proud support of meaningful causes through our partnerships with local organizations, charities, and nonprofits. We're grateful not only to be a part of our community, but to serve it as well.
Lollypop Farm , Humane Society of Greater Rochester, Operation Freedom Ride
Victor Village Tree Board, ADK, Adirondack Mountain Club , Genesee Valley Chapter
The Norman Howard School, The National Susan B. Anthony Museum & House
IACKids: It's About Caring for Kids, House of Mercy, Coffee Connection / Project Empower
Wilmot Cancer Center, Breast Cancer Coalition of Rochester
Love Promise Stories from Van Bortel Subaru of Victor
Subaru and Van Bortel Subaru of Victor believe in making a positive impact on the communities in which we live and work. We uphold that belief through our Love Promise Community Commitment. Every month, we select inspiring stories from customers and partners from around our area who strive to support our collective commitment and feature them here
Rescued by Van Bortel Subaru! Strangers from out of town sending our heartfelt thanks... - Pamela B
Your team literally rescued us! We had recently been to an auto service shop to have new snow tires installed before a road trip. After hearing a clanking sound as we traveled west from Massachusetts on Interstate 90, we called your main office and made an appointment for Saturday, New Year's Eve Day, in Víctor, NY. Lucky you could fit us in, strangers from out of town on a holiday weekend! Your staff member's first question, "Are you okay?" was kind and reassuring. Several hours later, the left front wheel actually fell off as we sped with traffic, still on I-90. Terrifying, in the dark, so far from home! It was 8:50 pm when I called you again. You answered! Again, the first question was if we were safe. 911, New York State Thruway Authority, tow truck… everyone helped get us safely to your Victor showroom & garage. When I called Friday morning, your team had already evaluated the situation… can you believe we were able to pick the car up before noon?! We can't thank you enough for your excellent care. Huge and heartfelt thanks to Joe Gacioch, especially, for his way-beyond-expected excellent communication, thoughtfulness and expertise. You should be (and I'll bet you are) very proud of the quality and care you provide. You started our new year with renewed faith.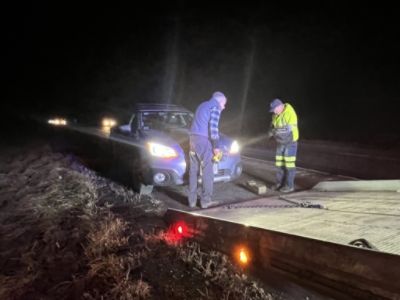 ---
Happy Tails Animal Shelter - Ontario County H
Through our partnership with Van Bortel Subaru of Victor, we hosted a adoption event during the month of October. By the end of the event Happy Tails Animal Shelter and Van Bortel Subaru of Victor helped nine pets find their perfect, loving home. During the event, long time resident Morris, who had been with the shelter for over a year, found his forever home. Thanks to Van Bortel Subaru of Victor for their support.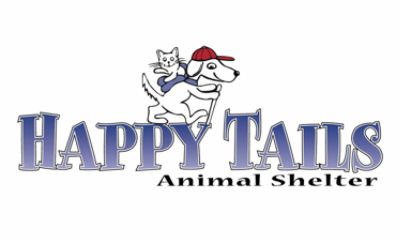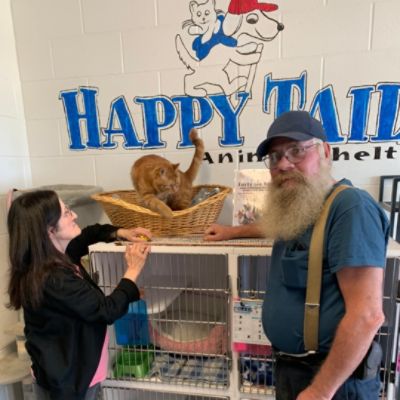 ---
Feeling Thankful. - Kurt L
While I was waiting in your showroom for my car, I saw several employees coming through carrying frozen turkeys. I heard someone say that Kitty had bought all of her employees a Thanksgiving turkey. I said to someone, "What an amazing and generous boss Kitty is, to do that for them." Well, not five minutes later, Ruth and another woman came into the showroom and told the customers they had a Thanksgiving turkey for each of us, compliments of Kitty Van Bortel. That is why I am sharing this story. On a personal note, I want to say Thank You Kitty! Your generosity and thoughtfulness to not only your employees, but, to your customers, is truly one of the kindest and most sincere things I have ever seen. May God bless you for your kindness!
---
Exceptional Service and Sales at Victor - Ed Tina Matt C
Where do we begin. We have been coming to VanBortel for years but we have to recognize and appreciate how each and every time we visit or call the Victor location, for service or for sales we are always treated with the upmost friendliness and respect. Most recently we had our son's Subaru in for service after calling Subaru of America (recommendation from Josh at your Victor location-many thanks to Josh) to come to our home as the car would not start. The car was able to be started and they offered to help us get to the nearest Subaru dealer 4 miles away but we said, no thanks, we only go to VanBortel in Victor. We live approximately 50 minutes away from Victor but will go no where other than VanBortel. Your service department and Dylan were able to have us scheduled in this emergency situation. We especially want to thank Nick Bills and Dylan in service who went above and beyond to troubleshoot the electrical issue and assure the car was repaired and safe. Their commitment and dedication to assuring safety and service stands out. And Cody Barkley in Sales has been extremely knowledgeable and so helpful in our son's recent car purchase and with our new vehicle we have ordered to purchase. The knowledge all of your employees have of Subaru vehicles and maintenance/service is remarkable and why we continually come back and recommend to everyone to go no where other than VanBortel. We cannot thank all of the staff enough for your outstanding dedication each and every day. You have earned our loyalty and trust. Thank you veryyyyy much, Ed, Tina & Matt, family of three happy Subaru owners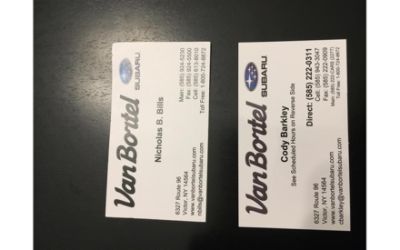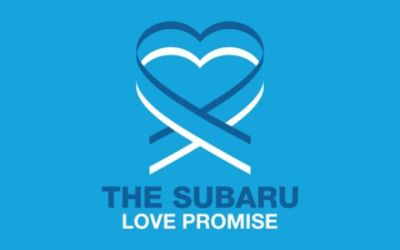 ---
Winslow's Adoption Story - Subaru Loves Pets - Happy T
During the month of October 2021, the Ontario County Humane Society and Happy Tails Animal Shelter in Ontario County, NY was fortunate to participate in Subaru's "Subaru Loves Pets" adoption event. We placed 7 animals during October. This is one of their stories. Winslow, as he would come to be known, arrived at our facility in September, 2021. His hair was long and matted. His skin was was raw and red due to a severe flea infestation. "The worst I've ever seen", said Winslow's groomer. His world had been turned upside down and he was afraid. Animal control officers arrived at Winslow's former home to find the place completely unlivable. Urine and feces littered the two story house. Trash was strewn throughout and the house more resembled a junkyard than a home. Despite the poor living conditions, it was the only home Winslow had ever known during his four years and he had been ripped from it suddenly. The men who held him carried him gently and Winslow shook. Upon his arrival at the facility, Winslow was given a modest kennel. He had a soft bed and warm blankets, clean water and tasty kibble, and squeaky toys that he did not appear to recognize at all. Winslow did not have toys and blankets in his old home and he wasn't sure what to make of them. It was there that he met his caretakers for the first time. They told him how handsome he was and how they were going to take good care of him. They cut his matted hair and bathed him with soap that soothed his itchy skin. Winslow had never looked better. It was after that very first groom that Winslow felt comfortable enough to explore his new toys and he happily squeaked for a long while before taking a much needed nap in his soft bed. His new caretakers tucked him in and Winslow's heavy eyelids fell. Over the next several weeks Winslow began to blossom. He became braver and bolder. He developed a spunky personality and a love for fetch and squeaky toys. His caretakers held him often and told him "you're such a good boy Winslow!". If his little, curly tail had been a propeller, he'd have wagged enough to fly away. Before long, Winslow met his first new humans since arriving at the shelter. At first, he was a little nervous. He looked at his caretakers as if to say "I'm afraid. I want to stay with you". But these new humans touched him gently and spoke softly. They smiled and squeaked his favorite toys, kneeling and beckoning him to come forward. "They know how to play with my favorite toys, after all" said Winslow, and he cautiously accepted their affection. Before he even knew it, Winslow was walking with these new humans. He was showing them his favorite places to sniff, the best stuff to mark, and he hardly remembered that he had just met these new people. He had learned a lot of lessons about change and being brave in a very short period of time. And then, one day, his new humans arrived as they usually did. He watched them speak with his caretakers for a long while and when they were done, they set down a crate much like the one he arrived in. His caretakes hugged him tightly and told him again "you're a good boy Winslow. We love you" before placing him inside the crate. Inside he had his best blanket that smelled like his kennel in the shelter and he had his favorite toy, a well loved duck that no longer squeaked. The door was shut and he heard the voices of the kind humans he had come to love. They carried him through the same doors he entered what seemed like a lifetime ago, but this time, he wasn't afraid.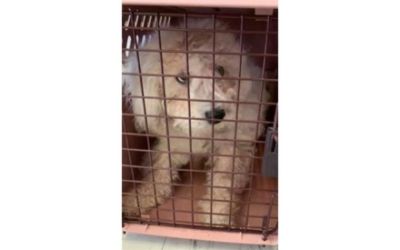 ---
Community Partnership - Julia O
Agape Haven of Abundance is a community-based, non-profit organization rendering charitable services to the disenfranchised population. Agapes core focus is hunger relief, youth empowerment and workforce development. Agape Haven of Abundance is committed to the wellbeing of the community and is dedicated to improving the quality of life of the people we serve. Agape relies on the support and partnership of our community partners to help sustain our outreach efforts. We are requesting your partnership/sponsorship as we endeavor to provide summer programming to urban youth in the City of Rochester. With your support children from underprivilege neighborhood would have free access to summer enrichment activities.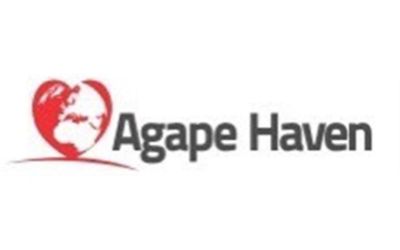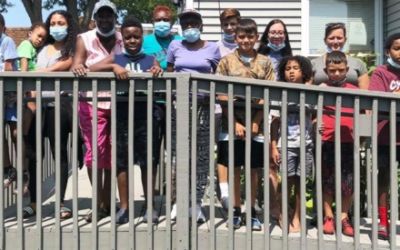 ---
Feeding Our Neighbors - Mark D
We want to send a special thank you to the employees at Van Bortel Subaru of Victor who spent a recent afternoon with us volunteering at one of our Foodlink food distributions. Foodlink, a food bank based in Rochester, NY, serves a 10-county region in the Finger Lakes region of western New York. To date, we've organized more than 600 drive-thru food distributions to help alleviate the rise in food insecurity caused by the COVID-19 pandemic. About 40 of those distributions have been held -- almost on a weekly basis -- in our parking lot in northwest Rochester. More than 300 households are served during a typical distribution. Although the pandemic has forced us to abandon "group" volunteer experiences for much of the past year, we were pleased to finally open up that opportunity with proper safety protocols in place, and Van Bortel Subaru was among the first groups we called. They were on our short list of partners because of the amazing partnership formed between Subaru and Feeding America food banks this past year. Subaru mobilized quickly to send a group of volunteers to our facility to help distribute food into people's vehicles on a beautiful spring day. We can't thank them enough for their support, and their willingness to see first-hand, how big of an impact that the Subaru Loves to Help campaign has had on communities nationwide.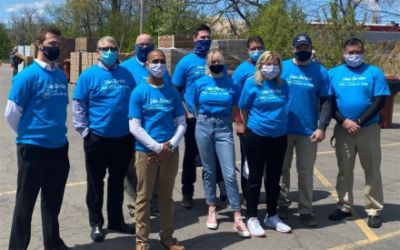 ---
The "King" of Hearts - Tracy D
How do you live with a dog you can never leave alone? When King came to Lollypop Farm, his owners had had enough. Every time they left the house King would become so frightened and stressed, that he would destroy their pillows, and with his destructive behavior wreaked havoc in the house. He would whimper, cry and had extreme anxiety. Putting King in a crate did not help either. He had broken out of both wire and plastic crates and his owners felt they had run out of options. However, when his family was with him he was as perfect as could be. Loving and friendly, all he wanted was them to stay with him forever. But that just wasn't possible with their work and life. Sadly, that is when King arrived at Lollypop Farm looking for a new family. Thankfully, we know that this anxiety can be overcome and dogs with separation anxiety can lead a happy life. But it is not easy. The training takes about a month of real commitment and never leaving him alone except during strictly laid out periods for training purposes. And hardest of all, because of the nature of the training, it cannot be done in the shelter. Our behavior staff must work with the foster families in their home in order to achieve results. It is because of our generous partners, like those of Van Bortel Subaru that Lollypop Farm is able to work with pets just like King providing them with the second chance they so deserve. Thank you! In order for King to get started on his path to recovery, Lollypop Farm's veterinarians began him on a regiment of anxiety medication. This medication combined with a behavior plan would be his road to success. All he would need, is the perfect home willing to work with him… He found that home with Joe! Joe had been working from home due to the COVID virus and was spending the majority of time at home already. Even better, Joe had two roommates who were willing to be a part of the training with King promising that between the three of them he would never be alone that first month. The three of them came to meet King and speak with a behaviorist about his particular needs and training plan. After falling in love, they left King and went to prepare their home. Through the foster to adopt program, they were given access to our veterinary team and our behaviorist, conducting multiple training sessions in their home. They were provided with day by day instructions on helping King overcome his anxiety. Happily, just a couple weeks later they officially adopted this little guy and he had clearly become the "King of their Hearts"! There are so many pets like King who are in need of medical and behavioral services… Just last year alone, Lollypop Farm was able to provide a second chance to 5007 unwanted animals who came through our shelter doors. Without the support and compassion of Van Bortel Subaru, Subaru of America and the "Subaru Loves Pets" initiative we would be unable to do what we do every day. Thank you from our hearts, for helping us celebrate the beauty of what adopting a shelter pet can bring to our lives not only in our own community, but everywhere! Lollypop Farm has always been in a resource in our community and the Greater Rochester, NY area for people and pets in need. It is because of our generous partners and donors that we may continue to serve our public….Thank you Van Bortel Subaru for your dedication and loyalty to our mission. Together with our community, we better the lives of animals through justice, prevention, and life-saving care.
---
Our Champion! - Meredith U
The Breast Cancer Coalition is grateful to Kitty Van Bortel and Van Bortel Subaru for sharing the love with us! Thanks to your ongoing partnership our programs and services are offered free of charge; regional breast cancer research is funded; and legislative policies impacting breast cancer survivorship and research remains a priority. Cancer does not stop due to a pandemic, and neither do we. Moving our programs online and continuing to support our survivors has been possible because of generous support from partners like Van Bortel Subaru. The Breast Cancer Coalition is truly grateful to Van Bortel Subaru for all that you do to help breast and gynecologic cancer survivors in our community!
---
Above "Above & Beyond" Customer Service! - Karen A
When the pandemic first began, I noticed on my calendar that I had an early morning oil change and tire rotation appointment at the Henrietta Van Bortel dealership. The showroom was closed but service was still open so I showed up at my scheduled time. The customer waiting area was not open which was disappointing; it is a welcoming place to wait for my car to be ready. I was shown to a salesman's table in the showroom, a safe distance from the other two customers also waiting for their cars. I took out my book and began reading. Not long after, I heard a familiar voice come into the room; it was none other than Kitty Van Bortel on her cell phone! I thought, "Here's my brush with greatness!" The other customers and I exchanged glances and smiles. I went back to reading and noticed the room was quieter - Kitty was off her phone. She approached us and greeted us, asking how we were doing and apologized that the refreshment area was shut down due to the virus. I jokingly said that I was disappointed; I told her I'd skipped breakfast knowing I could get a coffee and biscotti while my car was serviced. Well, didn't Kitty say that she knew where there was a stash of biscotti in the back...would any of us like any? I said it wasn't necessary but yes, I would since she was so nice to offer. When she returned with the biscotti she then asked did any of us want a coffee, also? I'm not shy so I took her up on her offer! She brought me a coffee and creamers and sugar!! She was so gracious and friendly. She could have just said good morning and continued with her business but she stopped to visit and see if we needed anything. It was the kindest and most unexpected attention to detail I've ever experienced at a business appointment. She really made my day! Thank you again, Ms. Van Bortel. You are a class act!!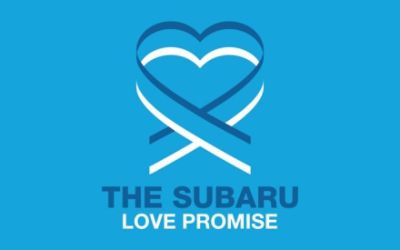 ---