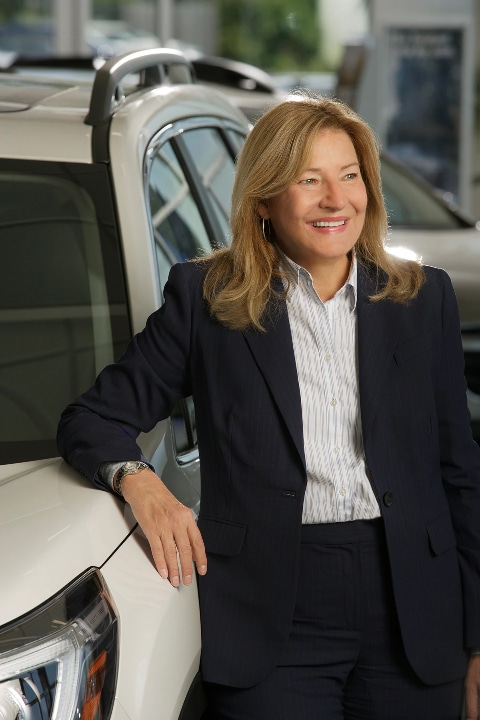 As a trusted automotive dealership owner for more than 35 years, Kitty Van Bortel stays true to the values that drive her dealerships, keeping kindness, integrity, and the highest standards of service at every interaction with her automotive brand. Kitty's strong commitment to her customers and employees is evident in the widespread success of her Subaru, Ford, and Chevrolet dealerships.
 
She began her career as a young woman facing adversity in the male-dominated car business, but that didn't stop her from pursuing career goals. Kitty persevered with determination, drive, and her ability to take care of customers. She proved that she could be a sales manager but eventually saw through the glass ceiling and knew the only way to continue her pursuit of professional growth was to do it on her own.
 
In 1985, with an investment of only $500, Kitty began her used car dealership in the front yard of a rented house on Route 96 in Victor, NY.  In 1991, Kitty opened the doors to Van Bortel Subaru, which soon became one of the largest Subaru retailers in the nation.
 
With the additions of Van Bortel Ford in 2001, Van Bortel Chevrolet in 2012, and a second Subaru location with Van Bortel Subaru of Rochester in 2018, Kitty has established a highly acclaimed group of award-winning dealerships and one of the most successful enterprises in the area. Kitty has been recognized for her professional achievements and outstanding commitment to supporting charitable causes as the recipient of numerous honors and awards. Most notably, Kitty Van Bortel was named 2016 Time Dealer of the Year.
 
Kitty Van Bortel is more than a car dealer. She is a well-respected business owner, role model, and philanthropist dedicated to making a positive impact in the community.